Hungarian Investment Promotion Agency (HIPA)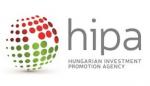 HIPA seeks and maintains contacts with potential foreign investors, helping them to prepare and implement strategic investment decisions, as well as providing post-decision support and encouraging their intention to re-invest. HIPA also offers free company and sector-specific consultancy, attends professional events, recommends locations, and organises site visits. Furthermore, the Investment Promotion Agency acts as a mediator between large international companies and Hungarian firms to facilitate supplier relationships, organising supplier training, and maintaining active contact with trade associations.
More information about the Hungarian investment environment and focus sectors in Hungary is available on https://hipa.hu/main.
Related pages:
Hungarian Investment Promotion Agency
Belgian Business Club in Hungary
Videos: